Meet Dr Kamran Kiani
Premier Dentist in Pembroke Pines, FL
Dr. Kiani, a graduate from National Autonomous University in Honduras where he received his first general dentist degree (DDS) in 1998. Soon after he completed his residency at the prestigious Honduras Air Force Hospital focusing on cosmetic dentistry and surgery.
Then he migrated to the United States and continued working in the field of dentistry for numerous years as a Hygienist while attending the very distinguished Nova Southeastern University. In 2014 for the second time graduated and obtained a DMD degree, making him very proud of his accomplishments; "anything is possible"!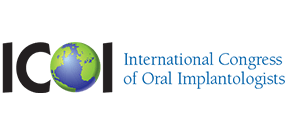 Dr. Kiani is always pursuing higher education and training to provide his patients with the highest quality of dentistry. He is very compassionate, gentle and understanding to patients needs and is providing a comprehensive excellent quality of care. Dr. Kiani's practice philosophy is to always strive for perfection. He is only satisfied when he achieves excellence and believes it is essential to really listen to the patient and understand the needs and desires. His multiple language skills in English, Spanish, and Farsi facilitates his day to day in patient communication.
He performs procedures such as general, implant and cosmetic dentistry. Through careful study of each patient's individual situation, Dr. Kiani can develop a plan that can help to address the patient's unique needs. He aims to establish strong long-term relationship with all of his patients.
Dr. Kiani completes over forty hours continue education per year. He has an active dental license from Florida state and state of Texas. Dr. Kiani is a board certified dentist from North East Regional Board of dental Examiner (NERB). He loves spending time with his family and friends. His hobbies are running, soccer, and cooking.
"Pines True Smile is THE place to go for your dental procedure. As their first time patient, the hospitality, from from the front desk to the Dr. was welcoming, understanding, and most importantly had my best interest! Their sincerity and quality of work is second to none. I highly recommended this place without any reservation. Thank you Pines True Smile Team for the phenomenal job!"
Leris Ocean
"I am not a fan of the dentist's chair. That being said; if I have to go I am happy it is here. Friendly, professional staff, good work and an easy chair-side manner made my experience an excellent one. Convenient hours too. Just remember to floss..."
Brenda Scruggs
"Kind and friendly office staff. I had a chipped tooth and they worked their schedule to help find a time to get me in. Reasonable out of pocket cost. Brand new equipment and X-ray. Knowledgeable dentists that took their tile to answer all my questions."
Ronald Truong
"My visits to the dentist were always painful! But Dr. Kiani is the best doctor I have ever had in my life! She is great-- thorough, personable, and conscientious. The receptionist is also very friendly and helpful. Highly recommended!"
Timothy Grove