Meet Dr Mark Cowan
Premier Dentist in Pembroke Pines, FL
Dr. Mark Cowan did his undergraduate studies at University of Miami and the University of Florida. Following those, he received his DDS Degree from Case Western Reserve School of Dentistry. He then served in the US Army in Korea and was decorated with the distinguished service award for his contribution in the Army's 1st multispecialty training program for In-country dentists. After completing his military service, he was the Chief resident at Reception Medical Center and supervised Florida 1st rotating internship at the University of Florida School of Dentistry.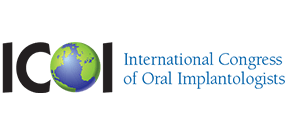 He began private practice by establishing a multispecialty practice Diplomat Mall. In 1983 he founded the 1st Dental Specialty Center (of Hallandale). In 1985 he established and was CEO of the Dental Specialty Center of Sunrise followed by opening the Dental Specialty Centers in Pembroke Pines. He is the past president of the Society of Dental Specialties and is a member of the Academic of Cosmetic Dentistry, East Coast Dental Society and Florida Dental Society.
In 1994 he founded Silver Lakes multi-specialty practice which was purchased by Sage Dental Inc. in 2013. He remained as a practicing dentist until separating from Sage Dental and joining Dr. Kiani in 2020 at Pines True Smile.
"Pines True Smile is THE place to go for your dental procedure. As their first time patient, the hospitality, from from the front desk to the Dr. was welcoming, understanding, and most importantly had my best interest! Their sincerity and quality of work is second to none. I highly recommended this place without any reservation. Thank you Pines True Smile Team for the phenomenal job!"
Leris Ocean
"I am not a fan of the dentist's chair. That being said; if I have to go I am happy it is here. Friendly, professional staff, good work and an easy chair-side manner made my experience an excellent one. Convenient hours too. Just remember to floss..."
Brenda Scruggs
"Kind and friendly office staff. I had a chipped tooth and they worked their schedule to help find a time to get me in. Reasonable out of pocket cost. Brand new equipment and X-ray. Knowledgeable dentists that took their tile to answer all my questions."
Ronald Truong
"My visits to the dentist were always painful! But Dr. Kiani is the best doctor I have ever had in my life! She is great-- thorough, personable, and conscientious. The receptionist is also very friendly and helpful. Highly recommended!"
Timothy Grove